Best Marijuana Stocks To Buy Before September? 2 With Large Declines In August
Best Pot Stocks To Add to Your List Before Next Month
Top Cannabis Stocks In Q4 2021
For traders in 2021 marijuana stocks started the year with significant gains until mid-February. Now, even for seasoned cannabis investors, it's been a long six months of declines for the best cannabis stocks to invest in. Many pot stocks are currently trading near their lowest stock prices of the year. This comes at a time when the major indexes are reaching new highs by the day.
Marijuanastocks.com - MarijuanaStocks
So, are marijuana stocks to buy a good investment right now? In August many leading cannabis companies have reported strong earnings and expect to continue growing in 2021. Unfortunately for investors, this has not had any effect on market trends for top pot stocks. Initially, one factor that's played a part in the decline in marijuana stocks is federal cannabis legalization and reform.
As silence continues from Congress investors have started looking at other areas of the market that are delivering gains. But this has left top cannabis stocks trading at levels that could produce significant gains in the future. In the past, it's taken an announcement from Capitol Hill to get things going in the sector. But at this point, it seems investors need actual cannabis reform to start momentum in the market.
Investing In Pot Stocks Right Now In 2021
Before investing in cannabis stocks there are some important factors to consider. For one the best marijuana stocks to invest in are known for having significant market volatility. This makes it essential to do your research and study how a stock performs in the market. Getting familiar with a company before investing can help you achieve the best results for your position.
[Read More] These 3 Marijuana Stocks Could Be The Winners You Need In A Down Market
For now, new investors can pick up some top marijuana stocks at much lower price points than we have seen all year. As we head into September these cannabis stocks have taken a much harder drop than many of the others. This means they could be ready to start seeing some upside from current levels. As we head into September 2021 these could be the best cannabis stocks for your list right now.
Top Marijuana Stocks To Add To Your List Before September 2021
TerrAscend Corp. (OTC: TRSSF)
Charlotte's Web Holdings, Inc. (OTC: CWBHF)
TerrAscend Corp.
TerrAscend cultivates and sells medical and adult-use cannabis in Canada and the United States. Currently, the company is a leading US cannabis operator with a footprint in Pennsylvania, New Jersey, and California. TerrAscend has licensed cultivation and processing facilities in Maryland and Canada. Additionally, the company produces and distributes hemp and cannabis-derived products and manufactures artisan edibles for cannabis consumers.  On August 10th TerrAscend increased its ownership of New Jersey Licenses ahead of the adult-use rollout in the state.
TerrAscend reported second-quarter 2021 financials with net sales of $58.7 million an increase of 72% year over year. The company produced an adjusted gross profit margin of 61% 65% over Q1 2021. In addition, the company has an adjusted EBITDA of $24.3 million compared to $8.4 million in Q2 2020. TerrAscend launched a portfolio of Kind Tree Branded products in Maryland. The Maryland facility was already producing 15 strains of flower under the Kind Tree brand and now will add vapes and half gran pre-rolls to the lineup.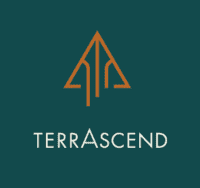 TRSSF stock is trading at $7.05 down 12.42% in the past five trading days. The stock has a 52-week price range of $3.91-$16.25 and has declined by 29.06% year to date. According to analysts at Tip Ranks TRSSF stock has a 1 2month average price target of $13.78 per share. In essence, this would represent an increase of 95.17% from its current trading price of $7.05. For this reason, TRSSF stock could be a top marijuana stock to add to your list before September.
[Read More] Best Cannabis Penny Stocks Under $1? 2 For Your List This Week
Charlotte's Web Holdings, Inc.
Charlotte's Web Holdings, Inc is one of the market leaders in Hemp CBD wellness products in the US. As it stands, the company has held its leading industry position in the US CBD market for years and continues showing growth potential. Primarily, Charlotte's Web has premium quality products that are made with American farm-grown hemp genetics. The company manufactures this into hemp extracts and has the number one CBD brand in the US. Charlotte's Web has distribution through more than 22,000 retail locations across the nation.
On August 12th Charlotte's Web reported its Q2 2021 results with 22.4% year over year growth with market share gains. In detail, revenue increased to $24.2 million versus $21.7 million year over year. DTC eCommerce revenue increased 1.0% to $15.7 million equating to 64.9% of Q2 revenue. In addition, B2B revenue increased 37.7% year over year boosting gross profits to $15.8 million or 65.5% of consolidated revenue. The company has an adjusted EBITDA of $3.9 million and $27.1 million in cash.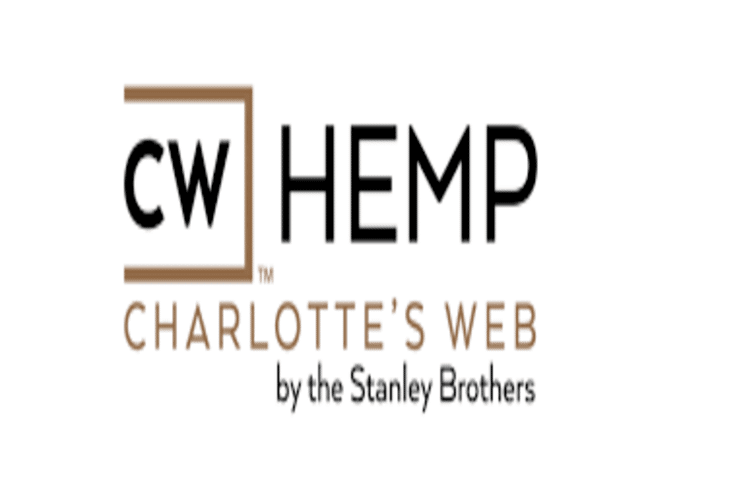 Words From The CEO
"Despite reduced retail activity due to the pandemic, our directly comparable B2B retail sales showed year-over-year growth. Our B2B retail sales and velocities further strengthened in March and April as US vaccination programs support reopening of the economy, and our DTC sales continued to grow demonstrating long-term secular strength for our products in the e-commerce channel," said Deanie Elsner, CEO of Charlotte's Web. "We continued to expand our leading market position with quarterly market share gains across all of our channels. Internationally we have made our first moves into Israel and Canada with initial product sales planned for early 2022. We are pleased with our progress and believe that Charlotte's Web is well-positioned to drive continued growth in the US and new growth in key international markets as we expand outside of the US."
CWBHF stock is trading at $2.67 down 11.80% in the past five days. The stock has a 52-week price range of $2.10-$7.00 and is down 18.49% year to date. According to analysts at Market Beat CWBHF stock has a consensus price target of $3.23 per share. Currently, this would represent an increase of 19.9% from its current trading price of $2.67. In many ways, CWBHF stock could be one of the top CBD marijuana stocks right now in 2021.
[Read More] 2 Marijuana Stocks To Watch Before September Officially Begins