What Marijuana Stocks Should You Buy Today? 3 Options To Consider
Should Investors Be Buying These Marijuana Stocks?
Are These Marijuana Stocks Worth Being On Your Watchlist?
When investing in marijuana stocks in today's market there are some things to know. To kick off this new week some marijuana stocks are reacting well to the House passing the MORE Act. For the other marijuana stocks, the sector is still showing some up and down trading. Now, this has its pros and cons with the upside being able to find marijuana stocks to buy at lower entry points. And the flip side is that the sector finds itself moving up allowing marijuana stocks to reach a higher market level. Right now many investors are focusing on the long-term growth of the cannabis industry.
Specifically with the push to end cannabis prohibition which will open many doors that are still closed due to federal regulations. However, the overall global cannabis market is still young and developing day by day. As for the US cannabis industry, there is still much to be done and seen. This year we could see brand new states legalize cannabis some medical and some recreational. Either way with more states legalizing cannabis it could add some much-needed pressure on Congress to enact federal cannabis reform.
Marijuana Stocks And Fundamental Trading
Still, there are many fundamental elements that could be used to help see better overall trading for marijuana stocks. This is where things will get interesting if we do not see the federal cannabis reform pass this year. In 2021 many cannabis companies even though did not see the best trading reported record revenue and continued growth. Yet a fair amount of investors have not taken these facts into account and used them as means to trade. Rather many are just waiting for something that may not happen this year. Still, there is much going on inside of the industry that some are keeping an eye on. Everything from new products, team members, or new dispensary or operational facilities. Essentially anything that can add more reason towards better trading and sustaining profitability.
Investing In Top Marijuana Stocks 2022
Now could be the time to start building a watch list and doing your due diligence. Learning about each company could be a good way to know if they are the investment. Limiting your risk and trying to maximize your profits along with patience and good execution is a good foundation to lead with. The companies below are just several marijuana stocks to watch that could see better trading in April.
Marijuana Stocks To Watch Right Now In 2022
Verano Holdings Corp. (OTC:VRNOF)
Curaleaf Holdings, Inc. (OTC:CURLF)
TerrAscend Corp. (OTC:TRSSF)
Verano Holdings Corp.
Verano Holdings Corp. operates as a vertically-integrated multi-state cannabis operator in the United States. It engages in the cultivation, processing, and retail license of cannabis throughout the United States. In recent news, the company announced the reopening of Zen Leaf Canton in its new location at 3224 Cleveland Ave NW. Ohio medical cannabis sales are expected to generate more than $507 million in revenue through the end of 2022.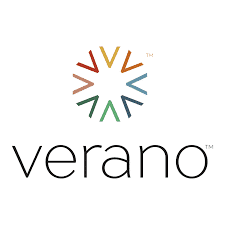 Verano's Ohio footprint includes a cultivation and processing facility and five dispensaries. Nationally, the company's active operations span 13 states, comprised of 95 dispensaries. Plus 12 cultivation and processing facilities with more than 1 million square feet of cultivation capacity. In other news, the company will report its Q4 and 2021 full-year earnings on April 7th.
Curaleaf Holdings, Inc.
Curaleaf Holdings, Inc. operates as a cannabis operator in the United States. It operates in two segments, Cannabis Operations, and Non-Cannabis Operations. The Cannabis Operations segment engages in the production and sale of cannabis through retail and wholesale channels. The Non-Cannabis Operations segment provides professional services, including cultivation, and processing. In the last month, Curaleaf has released important company info.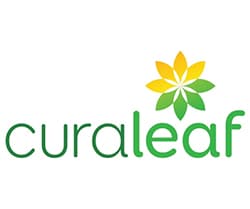 On March 14th Curaleaf announced the opening of its newest location in Tamarac, Florida. Curaleaf Tamarac is the Company's 45th location in Florida and the second in Broward County. Next, the company appointed Neil Davidson as interim CFO. Also, Curaleaf was named top 100 most influential companies. In more recent news the company announced it will participate in April investor community conferences. Hopefully, with this progress, it will transcend into better trading as time goes on.
[Read More] 3 Marijuana Stocks To Watch After The House Passes The MORE Act
TerrAscend Corp.
TerrAscend Corp. cultivates, processes, and sells medical and adult-use cannabis in Canada and the United States. It produces and distributes hemp-derived wellness products to retail locations; and manufactures cannabis-infused artisan edibles. Over the last 3 weeks, the company also released crucial news. On March 15th the company became the first major U.S. cannabis operator to launch a mobile retail app.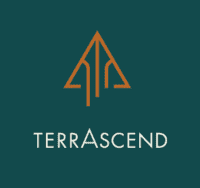 Available for download through the Apple App Store for customers in New Jersey and California. the company also released its Q4 and 2021 full-year earnings. Highlights for this time are net sales were $49.2 million. This is compared to $49.1 million in Q3 2021 and $49.6 million in Q4 2020. Full 2021 net sales were $210.4 million, an increase of 42% year-over-year.
[Read More] Best Marijuana Stocks To Buy For April 2022? 3 To Watch This Month
Words From The Company
Jason Wild, Executive Chairman of TerrAscend, commented, "The strategic decisions we made in Pennsylvania have resulted in the highest quality product we have ever sold in this market. Additionally, the actions undertaken in New Jersey have our team prepared for adult use, where we have one of the largest cultivation footprints in the state, along with three ideal dispensary locations.