Best Ancillary Marijuana Stocks To Buy Now? 3 To Add To Your Watchlist Before May
Are Ancillary Pot Stocks A Buy At Current Levels?
Top Cannabis Stocks To Watch While The Sector Is Down
This week's top marijuana stocks started the week falling further in the market. One area that has been hit hard by this 2022 downtrend is ancillary cannabis stocks. In general, ancillary cannabis companies are those companies that support the cannabis industry without touching the actual plant. In fact, these companies range from cannabis REITS to those that provide the equipment and lighting to grow cannabis. After holding up better than vertically integrated cannabis stocks in 2021 they have now seen steep declines in the market.
As it stands these declines are related to delays with federal cannabis reform which continues to be setbacks in Congress so far this year. So far this year the House has been passing federal cannabis reform legislation like the MORE Act and the Medical Marijuana Research Act. Last year the MORE Act failed to make it through the Senate which could occur again this year. In addition, Chuck Schumer has delayed his introduction of the CAOA until August. This has continued to affect cannabis stocks in the market in a negative manner.
Regardless of the delays with cannabis reform on the federal level the cannabis industry has continued to grow quickly at the state level. This week New Jersey is beginning its recreational cannabis sales adding to the rapidly expanding US market. Another important factor lawmakers will have to address this year is marijuana banking. After the House attached the SAFE Banking Act as an amendment to the America Competes Act the Senate removed it.
Investing In Ancillary Pot Stocks In 2022
Ultimately ancillary pot stocks are the least affected by these delays. Although in 2022 their performance has not been stellar these recent declines could be an opportunity for new cannabis investors. Regardless of the current state of federal cannabis prohibition, the cannabis industry is expected to more than double in the next five years. This could make the cannabis industry one of the fastest-growing industries in the global markets.
[Read More] Will These Marijuana Stocks See A Recovery Before Next Month?
Before investing in cannabis stocks, it's important to do your own due diligence on a company. Researching a company's press releases and finances can help you invest in the top-performing companies in the market.  Also, it's important to learn to read chart patterns and technical indicators to help you find the best opportunities in the market. As the cannabis sector continues to trade at these lower price points let's look at 3 top ancillary cannabis stocks for your list this week.
Best Ancillary Marijuana Stocks For 2022
The Scotts Miracle-Gro Company (NYSE: SMG)
Hydrofarm Holdings Group, Inc. (NASDAQ: HYFM)
Agrify Corporation (NASDAQ: AGFY)
The Scotts Miracle-Gro Company
One of the world's top marketers of branded consumer lawn and gardening goods, Scotts Miracle-Gro, has joined the cannabis industry. Hawthorne Gardening, the company's wholly-owned subsidiary, is a well-known distributor of cannabis fertilizers, lighting, and hydroponic equipment. Scotts introduced Luxx Lighting and True Liberty Bags to the Hawthorne portfolio on January 6th. As a result of the acquisition, Hawthorne's industry-leading lighting portfolio will be reinforced. Even though Hawthorne sales have slowed, the company has maintained its full-year forecast.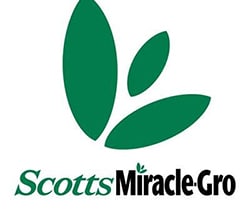 Scotts released a business update on March 8th, lowering its Hawthorne and non-GAAP adjusted EPS estimates. Because of an overstock of cannabis, Hawthorne sales are likely to drop 15-25 percent, causing a delay in indoor and outdoor growing. On March 31st, the business stated that RIV Capital, a company it backs, is buying Etain, a New York cannabis company.
SMG Stock Performance
SMG stock closed at $113.47 on April 18th down 13.82% in the last month. Currently, the stock has a 52-week price range of $110.81.74-$247.84 and is down 29.52% year to date. According to analysts at CNN Business SMG stock has a 12-month price target of $160 per share. This forecast represents an increase of 41.04% from its last trading price of $113.47.
[Read More] New Jersey Marijuana Stocks To Watch Next Week
Hydrofarm Holdings Group, Inc.
Hydrofarm Holdings Group, Inc. is well-known hydroponics and controlled-environment agriculture supplies and equipment distributor and provider. In general, the company sells a wide range of cannabis-growing equipment. The company's products include high-intensity grow lights, temperature control systems, and growth material, to name a few. Apart from a wide range of one-of-a-kind and creatively branded products. The company announced the completion of its acquisition of Innovative Growers Equipment, Inc. on November 1st. In January, the company and AXEON Water Technologies formed a collaboration to offer breakthrough reverse osmosis water purifying technology and solutions.

The company announced its fourth quarter and full-year statistics for 2021 on March 1st. Q4 net sales of $110.4 million were up 26.3 percent year over year. The gross profit climbed 16.7% to $18.7 million, but adjusted EBITDA decreased 0.7 percent to $4.9 million. Overall, net sales climbed 40.1 percent to $479.4 million in the fiscal year 2021, while gross profit increased 59.5 percent to $101.5 million. Net sales increase of 20-28 percent, or $575-$615 million, is expected for the full year 2022, according to the company's projection. Aurora Innovations and Greenstar Plant Products, Inc. were also acquired, according to the company. This deal reflects Hydrofarm's continued effort to acquire branded product producers in important CEA categories.
HYFM Stock Performance
HYFM Stock closed on April 18th at $11.83 down 8.65% in the past five trading days. The stock has a 52-week price range of $11.77-$70.96 and is down 58.18% year to date. According to analysts at Tip Ranks HYFM stock has a 12-month average price target of $28 per share. In this case, this would be an increase of 136.69% from its last trading level of $11.83.
[Read More] Top Marijuana ETFs To Buy In 2022? 4 For Your Watchlist In April
Agrify Corporation
Agrify Corporation, based in the United States, is a precise hardware and software supplier for the indoor farm sector. The company currently offers vertical farming systems, integrated grow racks, and LED grow lights. Agrify's cutting-edge software and technology solutions help businesses achieve the highest levels of quality, consistency, and efficiency while spending as little money as possible. The company's services include consulting, engineering, and construction. Precision Extraction Solutions and Cascade Sciences, two well-known manufacturers of cannabis and hemp extraction, post-processing, and testing equipment and solutions, were recently acquired by the company. In October, the company announced its entry into the Arizona cannabis market, thanks to a partnership with Olive El Mirage. On February 2nd, the business purchased Lab Society, a pioneer in distillation and solvent separation solutions for the cannabis extraction industry with a $10 million annual revenue.

On March 23rd, the company announced its fourth-quarter and fiscal-year 2021 results. In 2021, the company's revenue grew 395 percent to $59.9 million. In addition, fourth-quarter revenues increased 481 percent year over year to $25.3 million. Also, the company's new bookings surged by 919 percent to $377 million. The fourth quarter's gross earnings were $5.6 million, or 22.3 percent of revenue. The company lost $13.3 million in the fourth quarter or $0.60 per diluted share. As of March 23rd, the business has a total qualifying pipeline of potential valued at $571 million.
AGFY Stock Performance
AGFY stock closed on April 18th at $3.62 down 9.73% in the last five trading days. The stock has a price range of $3.42-$35.94 and is down 60.65% year to date. According to analysts at CNN Business AGFY stock has a 12-month average price target of $13.50 per share. In this case, this would be an increase of 272.93% from its last trading level of $3.62.