3 Marijuana Stocks To Watch Before New Trading Week
3 Marijuana Stocks To Watch Before Next Weeks Trading Begins
Top Marijuana Stocks To Watch Before May Begins
Marijuana stocks over the last week have continued to show a lack of momentum. Yet there is much anticipation about the future of the sector. As many are aware of the fight to end cannabis prohibition. This battle is huge for the cannabis sector. As well as those who are invested in marijuana stocks. With marijuana, not a federal issue it will allow for other cannabis companies to do business in the United States. Also, it would mean banks could work with MRBs without fear of federal regulators.
Just this alone has created incredible optimism about what the future may hold for marijuana stocks. Yet the consistent hold-ups and failure to pass federal reform have also hindered the upward action of the sector. At the moment the sector is still seeing more down days than up.
However, for a short window of time on 420 marijuana stock did see a small rise. Yet this was short-lived as most of the recoveries for marijuana stocks are. The main objective is to restore confidence and the belief that the sector will at some point see better trading. Right now the sector is still showing some pullback. Which gives more time to find top marijuana stocks to buy.
Investing In Marijuana Stocks 2022
At the moment things for marijuana stock investors are a bit of a buy-and-hold strategy. Mainly due to this constant pullback in trading. It is creating more fear and caution in trading marijuana stocks so the sector just sits. But if you are looking to invest and see where the future may go now is a good time. There are good entry-levels for cannabis stocks. Just make sure you do your homework before investing. Limiting risk and maximizing gains is always the key when investing. The marijuana stocks below are several options to consider when looking to add more companies to your portfolio.
Marijuana Stocks To Watch Right Now
Trulieve Cannabis Corp. (OTC:TCNNF)
GrowGeneration Corp. (NASDAQ:GRWG)
Jushi Holdings Inc. (OTC:JUSHF)
Trulieve Cannabis Corp.
Trulieve Cannabis Corp. together with its subsidiaries operates as a medical cannabis company. It cultivates and produces products in-house and distributes its products to Trulieve branded stores (dispensaries) in Florida. In recent developments, the company has released important news. On April 16th the company announced the opening of a new dispensary in Zephyrhills, Florida.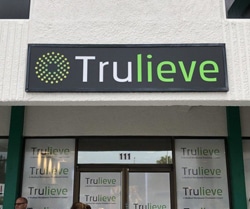 A few days before 420 Trulieve announced its "4.20 for All" campaign. The company has partnered with brands, organizations, and events. With the purpose to enact changes in cannabis legislation and continuing the Company's commitment to social equity and inclusion.
[Read More] Will These Marijuana Stocks See A Recovery Before Next Month?
Words From The Company
"We're proud to celebrate our industry's rich culture by spearheading local and national initiatives focused on giving back to the patients and customers in the communities we serve," said Kim Rivers, Chief Executive Officer of Trulieve. "The '4.20 for All' campaign reflects our ongoing commitment to create a more inclusive industry by supporting economic and social advancement opportunities for minorities and underserved communities."
GrowGeneration Corp.
GrowGeneration Corp. through its subsidiaries owns and operates retail hydroponic and organic gardening stores in the United States. It has been some time since the company has released news. Yet back on March 1st the company released its Q4 2021 earnings. Highlights for that time consist of revenue increasing 46% to $90.6 million in the fourth quarter.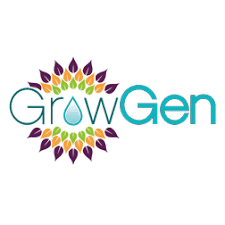 For the 2021 year revenue went up 119% to $422.5 million. The yearly revenue was a record for the company. However, the company did see a net loss for the quarter of $4.1 million which is compared to a net income of $1.5 million in the prior year.
Words From The CEO
Darren Lampert, GrowGen's Co-Founder and CEO stated, "The GrowGen team delivered a strong year despite the persistently difficult macro environment that is impacting the entire cannabis industry. Same-store sales at 26 locations decreased (12.3)% in the fourth quarter of 2021 versus the prior year. Full year 2021 same store sales were 24.4% over last year.
[Read More] 3 Canadian Marijuana Stocks To Watch Before Next Month
Jushi Holdings Inc.
Jushi Holdings Inc. a vertically integrated cannabis company, engages in the cultivation, processing, retail, and distribution of medical and adult-use products. In some of the more recent news the company announced it has completed NuLeaf, Inc. acquisition. Which has helped the company expand vertically integrated operations in Nevada.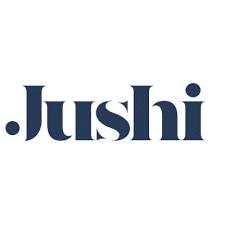 This venture will increase Jushi's Retail Footprint to Four Dispensaries in Nevada's Attractive Limited License Retail Market. Along with Strengthening existing operations in the State. Plus the addition of a 27,000 sq. ft. Cultivation Facility and 13,000 sq. ft. Processing Facility.
This US$53.6 Million Acquisition Represents a ~4.1x Multiple of NuLeaf's projected Q4 2022 annualized EBITDA1.