Best Marijuana Penny Stocks For 2022? 3 For Reddit Investors Right Now
Are Penny Stocks On Watch In This Downtrend In May?
Top Cannabis Stocks To Watch During This Downtrend
Are you looking for the best marijuana stocks to buy right now? With current market volatility reaching a new high in 2022 and the overall market dropping to new lows cannabis stocks fell again in trading this week. One area that pulled back significantly is marijuana penny stocks. For those investors not familiar with penny stocks these are any stocks that trade under the $5 price point. Known for being one of the more volatile parts of the cannabis sector penny pot stocks are considered a higher risk-reward investment that many traders invest in on a short-term basis.
In general, many active traders use day trading and swing trading strategies to take advantage of price fluctuations in penny stocks. Because penny stocks trade at lower levels investors can take larger positions with less capital and are able to produce gains from smaller moves in the price action. In May much of the cannabis sector established new 52-week lows in the market. For new investors, this could be a good time to begin a marijuana stock watchlist in 2022.
In the cannabis sector, Canadian cannabis stocks are known for having significant price swings. This is partly due to the fact they trade on the major US exchanges, unlike vertically integrated US pot stocks. In addition, Canadian cannabis companies have shown some better earnings in Q1 2022. As we endure another huge decline in the overall markets let's look at 3 top marijuana penny stocks to watch in May.
[Read More] Top US Marijuana Stocks To Buy Now? 3 Florida Cannabis Companies To Watch
Best Canadian Marijuana Penny Stocks In Q2 2022
Aurora Cannabis Inc. (NASDAQ: ACB)
OrganiGram Holdings Inc. (NASDAQ: OGI)
Sundial Growers Inc. (NASDAQ: SNDL)
Aurora Cannabis Inc.
Aurora Cannabis Inc. is a Canadian company that cultivates and sells medicinal marijuana worldwide. The company announced its entrance into the US cannabis industry with the purchase of Reliva, a CBD-producing company in the United States. Aurora has expanded its San Rafael '71 collection with three additional cultivars. On the international front, the business sent an $8 million cannabis shipment to Israel. The company's balance sheet is being rebuilt, and the first shipment to the French medicinal cannabis pilot program has been accomplished. On May 18th the company strengthened its leadership position in Germany with its first EU-GMP certified manufacturing and production facility.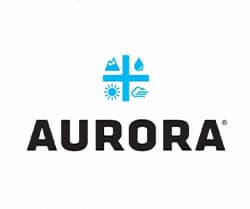 The company announced its third-quarter fiscal 2022 results on May 12th, maintaining its position as the #1 Canadian LP in high margin worldwide medical sales. Overall, net revenue from medicinal cannabis was $39.4 million, up 8% from the previous year. In addition, overall cannabis net revenue in Q3 2022 was $50.4 million, down 17% from the previous quarter. In the third quarter, the company lost $12.3 million in Adjusted EBITDA, down from $20.9 million the previous quarter. Currently, the company has a robust balance sheet and has repurchased $141.4 million in convertible notes ahead of schedule.
ACB stock closed at $2.92 on May 18th down 13.10% in the past month. Currently, the stock has a 52-week price range of $2.20-$10.64 down 46.03% year to date. According to analysts at CNN Business, ACB stock has a median price target of $2.95 per share. This would be an upside of 1.52% from its last trading price of $2.92.
[Read More] Best Marijuana Stocks To Buy Now? 3 To Watch This Week
OrganiGram Holdings Inc.
OrganiGram Holdings Inc. is a well-known cannabis and cannabis-based product company located in Canada. The company is recognized for generating high-quality marijuana that can be used medicinally as well as recreationally. Organigram is strengthening its position in the global cannabis business by increasing its overseas strategic alliances. The company's wholesale cannabis delivery service and online sales are fast-growing. SHRED'ems Gummies is a high-quality addition to Organigram's SHRED product line. Also, the Edison JOLTS are the first flavored THC ingestible extracts with a high THC level to get an introduction in Canada.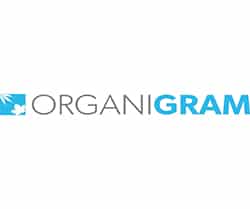 The company announced its second-quarter fiscal 2022 results on April 12th, with gross sales of $43.9 million, up 128 percent over Q2 F2021. OrganiGram was able to generate a positive adjusted EBITDA of $1.6 million two quarters ahead of schedule. In February 2022, the company had an 8.2% market share in Canada, putting it in third place among licensed producers. OrganiGram also released 18 new goods, including SHRED'ems gummies and Edison Brand extensions, increasing the company's total number of core SKUs in the market to 69.
OGI stock is closed at $1.21 on May 18th down 4.16% in the past five trading days. The stock has a 52-week price range of $1.10-$3.52 and is down 30.86% year to date. According to analysts at CNN Business OGI stock has a 12-month median price target of $2.36 per share. In this case, this would represent an upside of 95.22% from its last trading price of $1.21.
[Read More] 3 Top Ancillary Marijuana Stocks For 2022
Sundial Growers Inc.
Sundial Growers Inc. is a Canadian cannabis company that cultivates and distributes adult-use marijuana. Inhalable items like flower, pre-rolls, and vapes are now manufactured and distributed by the company. Under the Top Leaf brand, Sundial has launched the first Canadian Caviar cone. The Forbidden Lemon Caviar Cones, according to the business, will be the first caviar cone product to enter the Canadian market. Sundial's specialized innovation pipeline for premium inhalables in the Canadian cannabis industry has grown because of this announcement. Sundial purchased Alcanna, Canada's largest private alcohol retailer.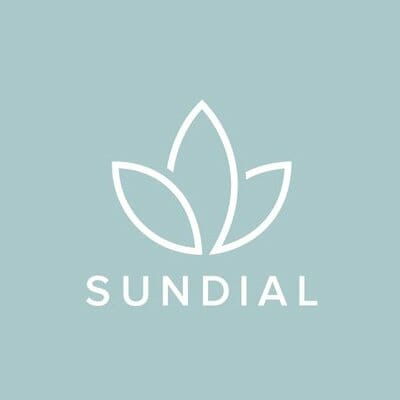 On May 16th Sundial delivered its first-quarter 2022 financials with Q1 net revenue of $17.6 million including one day of revenue on the Alcanna acquisition. Notably, Alcanna's revenue for Q1 2022 was $162.5 million with a gross margin of $36.3 million which would have been consolidated with Sundial's had the acquisition occurred on January 1st. Sundial gross margin increased to $3.4 million in Q1 2022 an improvement from a loss of $3.5 million in Q1 2021. The company sustained a net loss of $38 million in Q1 2022 compared to a net loss of $134.4 million year over year.
Words From The CEO
"The first quarter of 2022 was both transformational and transitional for Sundial. We are now Canada's largest private-sector distributor of both liquor and cannabis with 354 retail locations and have quickly benefitted from collaboration with our new legacy Alcanna colleagues. Sundial's regulated products platform provides unique insights into evolving consumer preferences and value propositions. We continue to strengthen and transform our business while benefitting from vertical integration across our segments under a shared services model."

Zach George, Chief Executive Officer

 
SNDL stock closed at $0.4125 on May 18th down 22.98% in the past month. The stock has a 52-week price range of $0.342-$1.49 and is down 28.67% year to date. According to analysts at CNN Business SNDL stock has a 12-month consensus price target of $0.50 per share. In this case, this would represent an increase of 21.26% from its last trading price of $0.4125.
Investing In Penny Stocks In 2022 Market Volatility
Before making any investments it's important to research a company's earnings and press releases. This will help investors find top marijuana companies to invest in with the potential for making large moves. In addition, many active traders use chart patterns and technical indicators to put themselves in grade A setups.  This gives them the best chances of producing a profitable trade. While the cannabis sector is trading near new lows it could be a good time to find marijuana penny stocks for possible short-term plays in May.