Top Cannabis Stocks In 2022? 3 Penny Stocks For Your June List
Are Penny Stocks On Your Watchlist In June?
Marijuana Penny Stocks June 2022
Do you want to invest in the top marijuana stocks now that the market is down? In 2022, the stock market is off to its worst start in decades, and the cannabis sector is now trading around new lows reached in May. When it comes to short-term investment, the market's unpredictability helps active traders. To profit from market volatility, many active traders use day trading and swing trading strategies. In the cannabis market, marijuana penny stocks have a reputation for being extremely volatile.
Penny stocks, for those who are unfamiliar, are any stocks that trade for less than $5. Active traders use day trading and swing trading strategies to profit on short-term momentum in cannabis stocks. Penny stocks have the benefit of allowing investors to buy larger stakes with less money. This enables them to profit from minor price changes. In addition, many of these traders use chart patterns and technical indicators to assist them in making more profitable trades.
Despite the fact that many analysts anticipate the market will continue to deteriorate, it may be time to start paying attention to the cannabis penny stocks that are gaining momentum. Let's take a look at the top three marijuana penny stocks for your list next week, with strong market volatility predicted to continue in 2022.
[Read More] Top Marijuana Stocks To Watch As Trading In June Continues
Top Marijuana Penny Stocks For June Watchlist
Planet 13 Holdings Inc. (OTC: PLNHF)
Glass House Brands Inc. (OTC: GLASF)
Lowell Farms Inc. (OTC: LOWLF)
Planet 13 Holdings Inc.
The Planet 13 superstore, which is now California's largest dispensary complex, opened in Orange County in 2021. The company is headquartered in Nevada, and its cultivation, production, and dispensary activities on the Las Vegas strip have won awards. On the Las Vegas strip, Planet 13 is known for its 112,000-square-foot Superstore dispensary. Planet 13 is home to two of the world's largest superstore dispensaries. The Medezin shop has also opened, which is a smaller version of the company's main store that combines a bigger shopping space with a small dispensary. On March 2nd, the business completed the vertically integrated acquisition of Next Green Wave in California.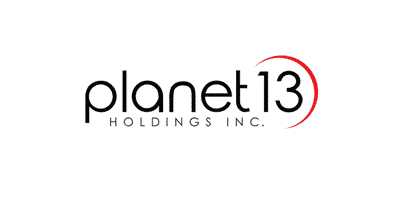 The company released its first-quarter 2022 results in May, with revenues of $25.7 million, up 8% from the previous quarter. Furthermore, in Q1 2022, the company achieved $2.6 million in Adjusted EBITDA. As a result, in the first quarter of 2022, the company lost $2.1 million, compared to $6.0 million in the first quarter of 2021. The gross profit was $12.9 million, or 50.2 percent, down from $13.0 million, or 54.7 percent, the previous year. In May and June, Planet 13 announced the signing of a lease for its second and third dispensaries in Florida. PLNHF stock closed on June 9th at $1.49 down 3.25% in the past five trading days. Currently, the stock has a 52- week price range of $1.37-$7.25 and is down 49.66% year to date.
[Read More] Best Cannabis Stocks To Buy? 3 On The Nasdaq To Watch Right Now
Glass House Brands Inc.
Glass House Brands Inc. is a vertically integrated cannabis and hemp company that operates in one of the fastest-growing markets in the country. The company specializes in the California market, where it creates cutting-edge, long-lasting brands to meet the needs of customers in a variety of sectors. The company's successful endeavors include Glass House Farms, Forbidden Flowers, and Mama Sue Wellness, to name a few. The business acquired a 5.5 million square foot greenhouse in Southern California in September of 2021. Mark Vendetti has been designated the organization's, Chief Financial Officer. PLUS, a well-known California edibles company, was purchased for $25.6 million in December of last year.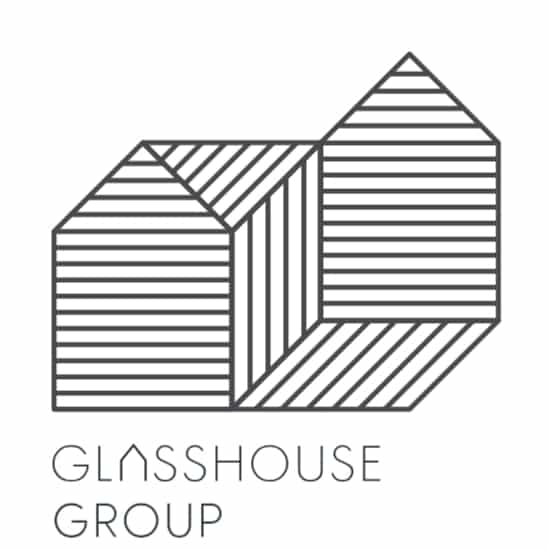 In the first quarter of 2022, Glass House reported net sales of $14.0 million, down 8% from $15.2 million in the first quarter of 2021 and down 24% sequentially from $18.4 million in the fourth quarter of 2021. Additionally, gross profit in Q1 2021 was $2.3 million, down from $5.4 million the previous quarter. The gross margin in Q1 2021 was 17 percent, compared to 36 percent in Q1 2021. In addition, Adjusted EBITDA in Q1 2021 was a negative $6.4 million, up from $0.6 million in the previous quarter. At the conclusion of the first quarter, the company had a cash balance of $24.8 million, compared to $54.1 million at the end of 2021. GLASF stock ended at $2.75 on June 9th, down 28.25% year to date. Currently, the stock has been trading in a 52-week range of $2.74-$13.99.
[Read More] Top Canadian Marijuana Stocks On The Nasdaq In June
Lowell Farms Inc.
Lowell Farms Inc is a California-based cannabis company that is quickly growing its market share. The company's primary objectives are to produce an award-winning portfolio of licensed cannabis brands for cannabis consumers, as well as creative production capabilities, artisan craft cannabis cultivation, and an award-winning portfolio of licensed cannabis brands for cannabis consumers. The company has struck a licensing agreement with Ascend Wellness Holdings. The two companies will collaborate to provide the Lowell Smokes brand to Massachusetts and Illinois dispensaries. In November, Lowell and Ascend announced that the Lowell Smokes brand will extend to Michigan. According to the company, the well-known Lowell Smokes pre-roll packages will also be available in Illinois.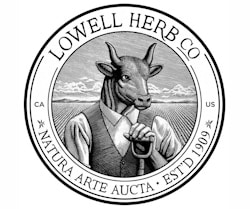 Lowell Farms reported financial results for the first quarter of 2022, with revenue of $12.4 million, up 13% from the first quarter of 2021. CPG sales increased 10% sequentially, primarily to increase revenue from pre-roll and packaged flowers. Furthermore, gross margin was 12.7 percent in the first quarter, compared to a negative 12.3% sequentially and a negative 13.4% year over year. In the first quarter, the company lost $4.1 million, compared to a loss of $10.0 million the prior quarter. In May, the business completed a month-long acquisition of automated pre-roll manufacturing assets from All Good Collective, a Canadian company. The shares of LOWLF closed at $0.274, on June 9th down 2.14% in the past five trading days. The stock is now trading in a 52-week price range of $0.187-$1.38 and is up 24.60% in the past month.
Finding Penny Pot Stocks To Invest In
The risk-to-reward ratio of marijuana penny stocks is regarded to be higher. Before investing, it's important to do your own due diligence on a company. Examining a company's results and press releases might help you learn more about the sector's best performers. Using technical indicators and learning to identify chart patterns can also help you increase your chances of making better trades. These may be the best marijuana penny stocks to buy in 2022 as investors brace for a market slump.