Should You Buy Top Marijuana Stocks This Summer?
Top US Pot Stocks To Watch Right Now
Best Cannabis Stocks For Q3 2022
In this week's trading, the top US marijuana stocks hit new lows as the market erased the majority of its gains from the prior rise. The cannabis industry will experience more decreases in 2022 as a result of market declines as a whole. Despite earning billions of dollars annually, US cannabis companies have suffered because of the federal cannabis reform's delays. Day traders and swing traders typically make the greatest money when trading in a market like this one. Some long-term cannabis investors opt to trade around their long-term core assets using short-term strategies. This enables them to profit from the daily fluctuations in the stock price.
One reason for US MSOs' significantly lower trading levels is the fact that they are only permitted to trade on the OTC Markets. Federal law still forbids the operation of cannabis enterprises in the US. This makes it impossible for them to trade on major US exchanges. On Thursday, Congress began consideration of a bipartisan bill that would grant US marijuana companies access to financial services and allow them to list on stock markets. Representatives Guy Reschenthaler (R-PA) and Troy Carter are the primary sponsors of the Capital Lending and Investment for Marijuana Businesses CLIMB Act (D-LA). In theory, it would increase the financial lending and investment options available to the cannabis industry. It does this through supporting governmental organizations and private financial institutions that serve established markets.
Top Pot Stocks To Watch In July
Despite the fact that there has been no federal action to legalize cannabis, the state-level market has expanded rapidly. MSOs have lately exceeded all other income generators globally in the United States. Since the pandemic, they have performed better than Canadian LPs. Considering the market's new lows in June, let's examine three of the top marijuana stocks for your watchlist in July.
[Read More] 3 Marijuana Stocks To Buy In July?
Top US Marijuana Stocks For Q3 2022
Trulieve Cannabis Corp. (OTC: TCNNF)
Cresco Labs Inc. (OTC: CRLBF)
Planet 13 Holdings Inc. (OTC: PLNHF)
Trulieve Cannabis Corp.
A cannabis company with operations in 11 states and the largest market share in Florida is Trulieve Cannabis Corp. The business opened the 115th dispensary in the state in April. With 164 retail dispensaries, the business is among the industry leaders in the US. The corporation also has a 4 million square foot capacity for cultivation and processing. Georgia has awarded Trulieve a manufacturing license, enabling it to increase its market share in the Southeast cannabis market. In addition, the business established the foundation for future growth by opening its first dispensary in Massachusetts. On February 15th, the company made a purchase of a 64,00 square foot growing facility in Phoenix, expanding its southwest production capacity. The company expanded its footprint in West Virginia in April by finalizing the acquisition of Greenhouse Wellness West Virginia Dispensaries LLC.

On May 12th, Trulieve began the year with a first-quarter 2022 performance that achieved a new high. The business reported record earnings of $318.3 million in the first quarter of 2022, up 64% from the same period the previous year. With a cash balance of $267 million, the company generated $45.1 million in operating cash flow in the first quarter of 2022. The company now operates a retail network of 164 dispensaries and has a cultivation and processing area of over 4 million square feet. In the first quarter of 2022, Trulieve generated a gross profit of $178.2 million with a GAAP gross margin of 56%. It's significant to note that the company's net loss rose by 55% from the previous quarter to $32 million. In the first quarter of 2022, the company's Adjusted EBITDA was $105.5 million, or 33.2 percent of revenue.
TCNNF Stock Performance
TCNNF stock closed on June 28th at $12.80 down 11.72% in the last month. Currently, the stock has a 52-week price range of $12.31-$39.01 and is down 50.79% year to date. According to analysts at Tip Ranks TCNNF stock has a 12-month average price target of $49.94 per share. In this case, this represents an upside of 290.16% from its last trading price of $12.80.
[Read More] The CLIMB Act May Help Marijuana Stocks Trade Better
Cresco Labs Inc.
Cresco Labs is a cannabis corporation established in the United States with a vertically integrated corporate structure. The business is currently the leading producer of branded cannabis products in the country. According to a BDSA survey, Cresco is the most liked marijuana brand in Illinois and Pennsylvania. With 50 retail locations, 20 manufacturing facilities, and 47 retail licenses, Cresco operates in 11 states. As part of its expansion strategy, Sunnyside has opened its fourth dispensary in Pennsylvania. According to the company, new consumables and vaping alternatives will be added to the Good News product range. The business will switch to owned brand distribution in California to increase profitability and do away with the third-party distribution.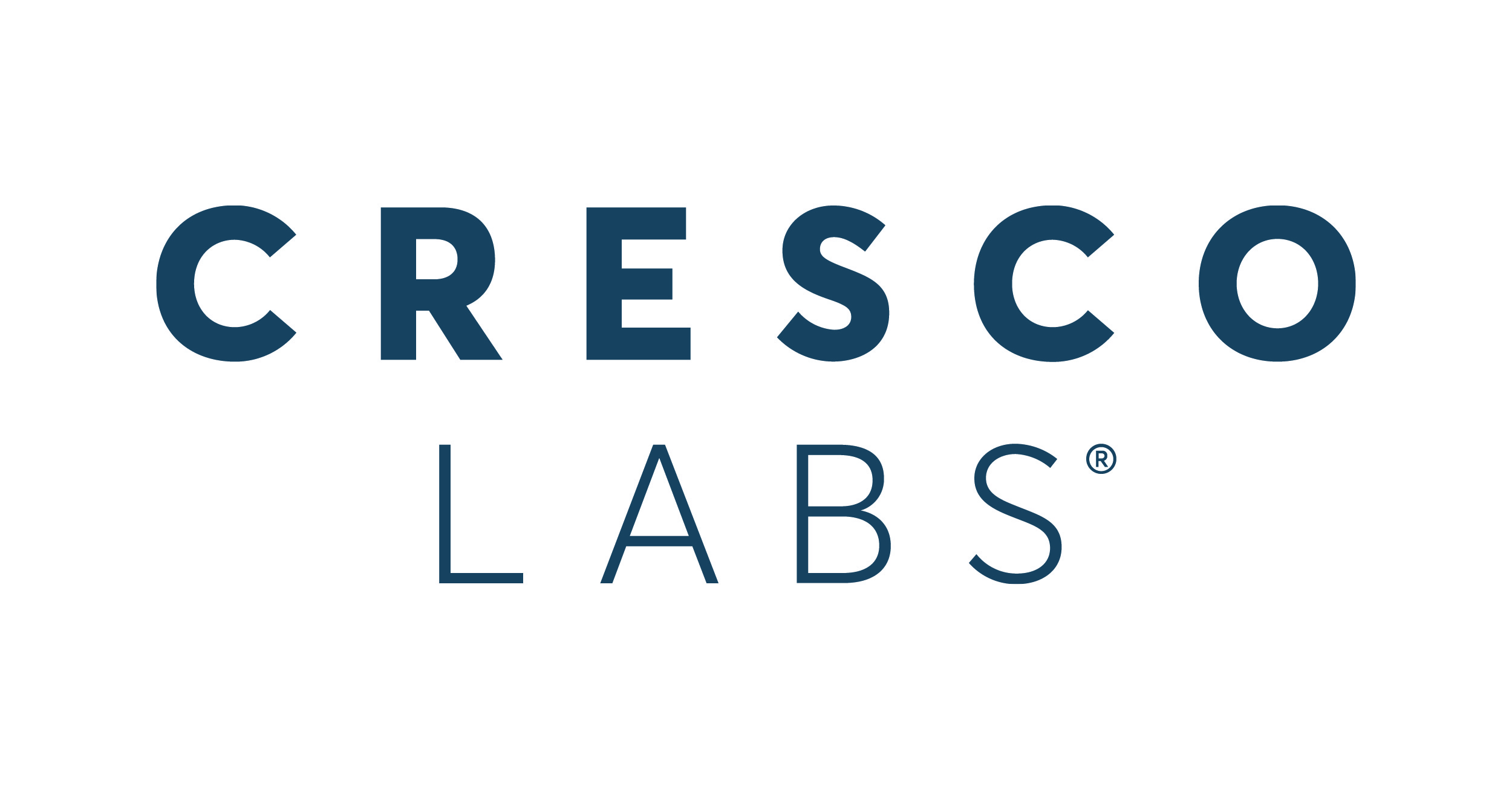 Sales for the first quarter were up 20% year over year at $214 million for the company. Additionally, after excluding the fair value markup for acquired items, gross profit is $113 million, or 53% of revenue, increasing 29% year over year. Adjusted EBITDA increased by 45 percent year over year to $51 million in the first quarter or 24 percent of revenue. With same-store sales up 9%, retail revenue climbed by 44% year over year to $119 million, or $2.5 million per average store open during the quarter.
At the end of the quarter, Cresco had $179 million in cash on hand and had added four new retail locations, for a total of 50, with three in Florida and one in Pennsylvania. Additionally, the business introduced its branded product line, which consists of Sunnyside* Chews, High Supply®, Good News®, and RemediTM, in Florida during the first quarter. Cresco recently acquired Columbia Care Inc. (OTC: CCHWF), giving it a $2 billion valuation and making it the new leader in the cannabis industry.
CRLBF Stock Performance
CRLBF shares finished on June 28th at $2.64, down 29.68% in the past month. The stock is presently trading in a 52-week price range of $2.55-$11.947, showing a 60.57 percent decline year to date. According to analysts at CNN Business CRLBF stock has a 12-month median price target of $9.78 per share. In this case, this represents an upside of 270.45% from its last trading price of $2.64.
[Read More] Best US Marijuana Stocks To Buy Right Now? 3 For Your July Watchlist
Planet 13 Holdings Inc.
The Planet 13 megastore opened its second location in Orange County in 2021, making it California's largest dispensary complex. The Nevada-based business has won awards for its efforts in cultivation, production, and dispensaries along the Las Vegas Strip. On the Las Vegas Strip, Planet 13 is well-known for its 112,000-square-foot Superstore dispensary. Two of the world's biggest superstore dispensaries are located on Planet 13. The Medezin shop, a scaled-down version of the business's flagship location that mixes a small dispensary with a bigger retail area, has also recently opened. On March 2nd, the business finished the vertically integrated acquisition of Next Green Wave in California.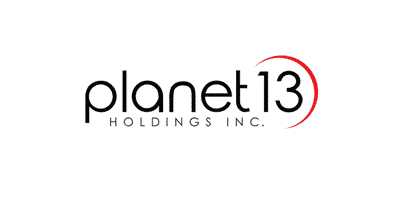 Sales for the first quarter of 2022 came in at $25.7 million, an 8 percent increase from the prior quarter, according to business data released in May. Additionally, the business produced Adjusted EBITDA in the first quarter of 2022 of $2.6 million. Due to this, the company lost $2.1 million in the first quarter of 2022 as opposed to $6.0 million in the same period the previous year. The gross profit was $12.9 million, or 50.2 percent, less than the $13.0 million, or 54.7 percent, gross profit from the prior year. In May and June, Planet 13 announced that it had signed a lease for its second and third dispensaries in Florida.
PLNHF Stock Performance
PLNHF stock closed on June 28th at $1.271 down 14.70% in the past month.  Currently, the stock has a 52- week price range of $1.25-$7.14 and is down 57.91% year to date.
US MSOs And Cannabis Investing In 2022
It may be time to keep an eye on the top US marijuana stocks now that recent trading sessions have seen a significant decline. You can determine which investments are appropriate for your portfolio and trading style by looking at a company's financial statements and news announcements. Making better-educated trading decisions may be possible if you learn to interpret technical indicators and chart patterns. For active traders in July, the current market volatility in cannabis may provide an opportunity.