3 Marijuana Stocks To Watch As July Is Soon To Begin
3 Top Marijuana Stocks To Buy Before The New Month Begins?
Top Marijuana Stocks To Watch At The End Of June
Marijuana stocks are fighting to see better trading. However, most marijuana stocks are back on the decline. Yes, this can be a time to find marijuana stocks to buy but when will sustained upward trading happen. Over the last 6 months to a year, the sector has only seen small windows of upward trading. This current volatile trading is making it tough for some to take profits. Mainly due to how short most marijuana stocks stay on their upward climb. So what will it take to see better overall trading for the sector? Well, recently a new bill called the CLIMB Act was introduced and created a nice jump in trading that has now subsided. It seems that when it comes to big legislative changes such as federal reform gets the sector moving.
But what else could be a catalyst to get more momentum. You would think when news is released that a company like Trulieve continues to expand and open new stores would add more trading momentum but it has not. Many publicly traded cannabis companies out of the market are reporting strong growth and increased revenue. However many are trading on news and other factors versus from a fundamental standpoint.
Nevertheless, for those who are looking to invest in cannabis stocks, there is still a chance to become profitable. It will take time patience and good execution to know when to buy and when to sell. Just make sure you do your research beforehand so you can limit as much risk as you can. The growth and development of the cannabis industry are what is also attracting new people to invest. So as time goes on the industry is looking strong and showing others there are ways to invest and make money.
Top Marijuana Stocks To Watch In July 2022
Hydrofarm Holdings Group, Inc. (NASDAQ:HYFM)
Agrify Corporation (NASDAQ:AGFY)
IM Cannabis Corp. (NASDAQ:IMCC)
Hydrofarm Holdings Group, Inc.
Hydrofarm Holdings Group, Inc. together with its subsidiaries, engages in the manufacture and distribution of controlled environment agriculture (CEA) equipment and supplies in the United States and Canada.

The company offers agricultural lighting devices, indoor climate control equipment, hydroponics and nutrients, and plant additives used to grow, farm, and cultivate cannabis. In recent news, the company announced the departure of President Terence Fitch.
Words From The Company
Bill Toler, Chairman and Chief Executive Officer of Hydrofarm, said, "On behalf of the board and executive team, I would like to thank Terry for his contributions during the past three years. He has been instrumental in laying the foundation for the company to capture future growth. We wish Terry all the best in his future endeavors."
Fitch added, "I am grateful for my time at Hydrofarm and believe that the Company has the right leadership team to successfully navigate the challenging operating environment."
Agrify Corporation
Agrify Corporation develops precision hardware and software cultivation and extraction solutions for the cannabis and hemp industry in the United States. Back on the 27th of June, the company announced it has entered the New Zealand cannabis market. This was made possible through the sales and SaaS licensing agreement with Ora Pharm. Under the terms of the Agreement, Ora Pharm has committed to purchase 20 Vertical Farming Units.

In addition, Agrify will provide access to the fully integrated Agrify Insights™ seed to sale automation software for five years in exchange for monthly recurring SaaS fees. All of these cultivation and extraction solutions will form a robust ecosystem. Particularly one that gives Ora Pharm complete and precise control over the full life cycle of its botanicals.
[Read More] 3 Marijuana Stocks To Watch Heading Into July
IM Cannabis Corp.
IM Cannabis Corp. engages in breeding, growing, and supply of medical cannabis products in Israel, Germany, and Canada. It offers cannabis flowers and strain-specific cannabis extracts under the IMC brand. The company has not released new updates in the last month. Yet back in May the company did report its Q1 2022 earnings.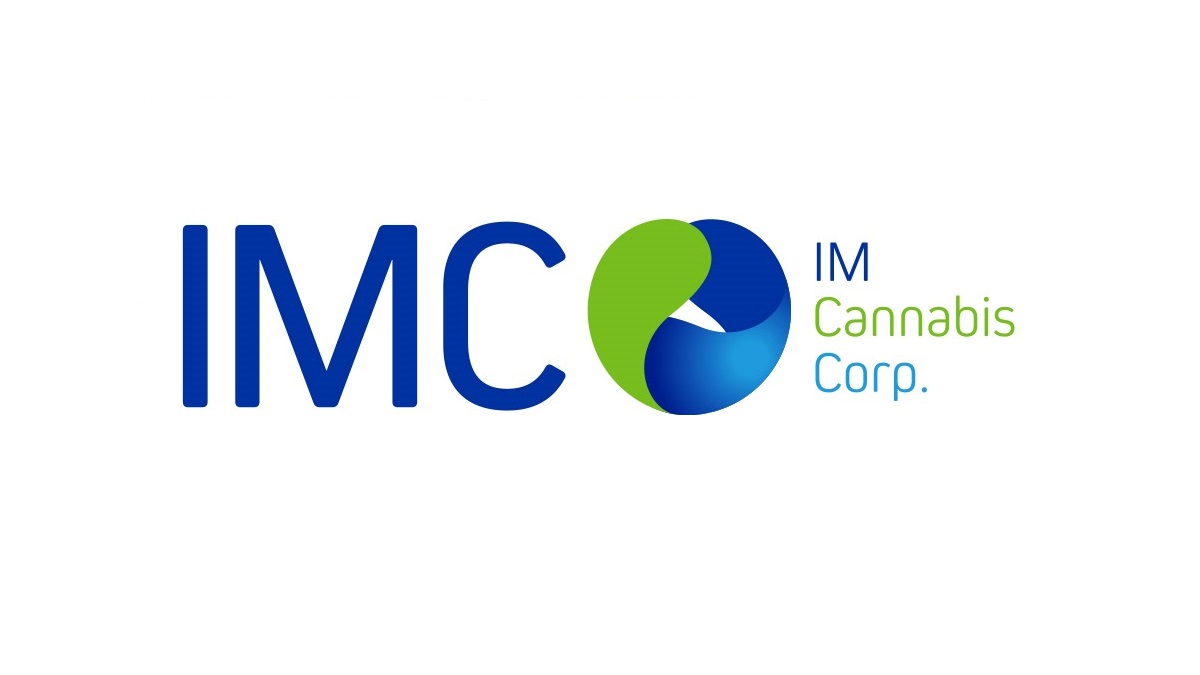 Q1 2022 Highlights
Revenues increased 169% year-over-year to $23.6 million
Gross profit, before fair value adjustments, was $6.4 million, representing an increase of 37% from Q1 2021 and 67% sequentially
Completed four(1) strategic acquisitions in Israel, including the country's largest retail and online pharmacy business and a trade and distribution center with an
IMC-GDP license, and began centralizing operations of its newly acquired assets
The Company's WAGNERS brand sold out in Israel in three weeks, reflecting strong demand for the brand and premium indoor-grown cannabis imported from its Canadian cultivation subsidiary.
[Read More] Cannabis Industry Trends To Watch For In 2022
Words From The CEO
"We continue to progress well on our path to profitability and achieved another quarter of record revenues, which grew 169% year-over-year in the first quarter," said Oren Shuster, Chief Executive Officer of IMC. "We execute key initiatives that drive margin expansion within each of our market segments and across our operating footprint, which reflect the benefits of integrating our global model.