3 Marijuana REITS To Watch In July
Interested In Companies That Work In Marijuana Real Estate? Here's 3 To Watch
Top Marijuana REITS For Your Watchlist Next Month
Most marijuana stocks this past week are still facing issues with sustaining upward trading. Much of any upward push that does happen does not last for long. So this has created several situations that have pros and cons. To begin the negative is watching your investment fall or missing the chance to take profits. When a company is not trading well or lacks the momentum to reach a better position it causes complications. For example, it builds more uncertainty and caution about future investing. On the other hand, the positive is when a company starts to fall it is a chance to find top marijuana stocks to buy.
If you can buy marijuana stocks that are seeing some pullback it can be a chance to prepare for the future. With how volatile the sector has become most upticks that have occurred happen so fast that it can be tough to catch them. However, there are some sniper traders in the sector that are able to take profits on these volatile spikes. But what will it take to see better trading overall for the sector? When a company releases positive news it can help to see better momentum. This momentum most times happens when companies report strong earnings.
Over the last 6 months to a year as the sector fights to see a rise many companies have been generating strong revenue as a business. This progress has been an indicator of which possible marijuana stocks could be the better investment. Still, there is much to be seen as we are halfway through 2022. Like always make sure you do your research before adding any marijuana stocks to your portfolio. The companies below are several marijuana stocks to watch in July
Top Marijuana Stocks To Watch This Month
Innovative Industrial Properties, Inc. (NYSE:IIPR)
AFC Gamma, Inc. (NASDAQ:AFCG)
Power REIT (NYSE:PW)
Innovative Industrial Properties, Inc.
Innovative Industrial Properties, Inc. is a self-advised Maryland corporation focused on the acquisition, ownership, and management of specialized properties leased to experienced, state-licensed operators for their regulated medical-use cannabis facilities. In recent news, the company has expanded its Real Estate partnership with Green Thumb Industries at its Pennsylvania property.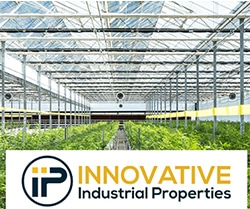 The lease amendment in Danville, Pennsylvania, provided $55.0 million in reimbursement to Green Thumb. Which is for the newly completed development of a 152,000-square-foot industrial building for cultivation and processing. As well as a new electric substation on the property to enhance electrical load capacity. The lease amendment also adjusted the base rent under the lease to take into account the additional available funding for the development.
Words From The Company
"We are grateful for the continued partnership with IIP at our Danville facility," said Green Thumb Founder and Chief Executive Officer Ben Kovler. "Having negotiated the lease and terms last year, we are pleased to have waited to draw the remaining funds until now when the facility is complete. We are excited about the future of cannabis in Pennsylvania."
AFC Gamma, Inc.
AFC Gamma, Inc. originates, structures, underwrites, and invests in senior secured loans, and other types of loans and debt securities for established companies operating in the cannabis industry in states that have legalized medicinal and/or adult-use cannabis. Back on June 15th, the company announced it has increased its dividends for the fourth consecutive quarter.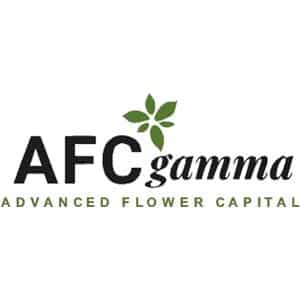 The Board of Directors of AFC Gamma declared a quarterly dividend of $0.56 for the quarter ending June 30, 2022, per outstanding share of common stock. This will be payable on July 15, 2022, to the common stockholders of record on June 30, 2022. The June quarterly dividend represents the fourth consecutive increase of AFC Gamma's quarterly dividend and a 47.4% year-over-year dividend increase.
[Read More] Should You Buy Top Marijuana Stocks This Summer?
Power REIT
Power REIT is a real estate investment trust (REIT). Particularly a REIT that owns real estate related to infrastructure assets including properties for Controlled Environment Agriculture, Renewable Energy, and Transportation. The company is actively seeking to expand its real estate portfolio related to Controlled Environment Agriculture. In the company's last news release on May 10th Power REIT provided a quarterly update.

From 2021 to 2022 the company has seen an increase in net income which is attributable to common shareholders. During the first quarter of 2022, the Trust reported a Core FFO of $0.40 per share. This figure is compared to a Core FFO per share of $0.46 for the comparable period in 2021. Excluding one-time items and other adjustments, Core FFO would have been $0.46 per share. Also, this is compared to $0.46 per share for the period ended March 31, 2021.
[Read More] 3 Marijuana Stocks To Watch As July Is Soon To Begin
Words From The CEO
"As our investment platform continues to evolve, we remain focused on sustainable farming solutions by investing in Controlled Environment Agriculture properties in the form of greenhouses. Our legacy is in other sustainable real estate assets and we continue to embrace that ethos. The price for wholesale cannabis has compressed dramatically over the past several quarters, which has had a significant impact on our cannabis tenants. As we work through these headwinds, we are proactively backfilling space and are in active negotiations with replacement tenants. We have also now diversified to add a greenhouse focused on the cultivation of tomatoes."