Top Marijuana Stocks To Buy In August? 2 MSOs To Watch Right Now
US Pot Stocks On Watch In August
Best Cannabis Stocks For August 2022
Are the best marijuana stocks to buy now on your watchlist? Since it was made public that Schumer had presented the CAOA in the Senate last month, many of the best cannabis stocks to watch have begun to gather momentum. August might generally continue to be positive for the cannabis sector as Congress continues to work on legislation to legalize marijuana.
When trading in a market like this one, day traders and swing traders often earn the most money. Some long-term investors opt to use short-term trading tactics in addition to their main long-term investments in the cannabis industry. They, therefore, stand to gain from daily fluctuations in the stock's price.
MSOs today generate the majority of global revenue. They have outperformed Canadian LPs in the period after the pandemic. US cannabis enterprises, which make billions of dollars a year, have been harmed by delays in the federal cannabis legislation. The market started to rebound after top marijuana stocks reached new lows in July. By taking advantage of the sector's resurgence, investors may be able to capitalize on the market's current momentum. Let's look at the 2 top cannabis stocks you should be keeping an eye on during the first week of August.
[Read More] Top Cannabis Stocks To Buy Long Term? 3 Marijuana REITs For August 2022
US Cannabis Stocks For August 2022
Trulieve Cannabis Corp. (OTC: TCNNF)
Verano Holdings Corp. (OTC: VRNOF)
Trulieve Cannabis Corp.
The largest market share in Florida belongs to the cannabis corporation Trulieve Cannabis Corp., which has operations in 11 states. The business opened the 115th dispensary in the state in April. With 164 retail outlets, the company dominates the US cannabis industry. The business also has a 4 million square foot processing and growing capacity. Trulieve has been given a manufacturing license from Georgia, enabling it to increase its market position in the Southeast cannabis market. In addition, the business established the framework for future growth by opening its first dispensary in Massachusetts. The business increased its capacity for production in the southwest in February by acquiring a 64,00 square foot growing facility near Phoenix. The business expanded its geographic reach in West Virginia by finishing the acquisition of Greenhouse Wellness West Virginia Dispensaries LLC in April.

In May, Trulieve began the year with a first-quarter 2022 performance that set a new high. The business reported record earnings of $318.3 million for the first quarter of 2022, up 64% from the same period the previous year. With a cash position of $267 million, the company generated an operating cash flow of $45.1 million in the first quarter of 2022. With a total area of over 4 million square feet for cultivation and processing, the company now operates 164 dispensaries in its retail network. In the first quarter of 2022, Trulieve generated a gross profit of $178.2 million with a GAAP gross margin of 56%. Notably, the company's net loss jumped by 55% over the preceding quarter to $32 million. The company's Adjusted EBITDA for the first quarter of 2022 was $105.5 million, or 33.2 percent of revenue.
TCNNF Stock Performance
TCNNF stock closed on August 1st at $12.68 up 10.40% in the last month of trading. Currently, the stock has a 52-week price range of $10.95-$34.75 and is down 51.25% year to date. According to analysts at Tip Ranks TCNNF stock has a 12-month average price target of $39.67 per share. In this case, this represents an upside of 212.85% from its last trading price of $12.68.
[Read More] Top Marijuana Stocks Delivering Gains Before August 2022
Verano Holdings Corp.
Verano Holdings is a marijuana corporation that provides consumers with legal marijuana in a number of states. The business sells its top-notch cannabis products under a variety of brand names. Verano now operates 102 dispensaries in 13 states, along with 12 manufacturing and processing facilities. The business continues to have a strong presence in Florida, where it operates 53 dispensaries. Zen LeafTM and MÜVTM, two of the company's retail brands, operate dispensaries that serve both medicinal and adult-use customers. The company opened a drive-through dispensary on Flamingo Road in Las Vegas.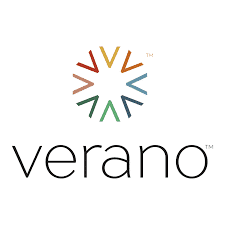 In the first quarter of 2022, sales rose 67 percent to $202 million over the same period the previous year, the company reported in May. The first quarter of 2022 also saw a gross profit of $100 million, or 49% of revenue, as opposed to the first quarter of 2021, when the gross profit was $54 million. Compared to the same period in 2021, Verano had a $7 million financial loss during the first quarter of 2022. It is noteworthy that the company produced $81 million in unadjusted EBITDA, or 40% of sales, and $81 million in adjusted EBITDA, or 40% of revenue, in the first quarter of 2022. On July 28th, the company opened its 53rd location in Florida. Verano will report its second quarter 2022 results on August 16th before the market opens.
VRNOF Stock Performance
VRNOF shares closed at $5.82 on August 1st up 4.49% in the past month of trading. Currently, the stock has a 52-week price range of $5.32-$18.78 and is down 53.74% year to date. According to analysts at Tip Ranks VRNOF stock has a 12-month average price target of $22.07 per share. This would represent an increase of 279.21% from its last trading price of $5.82.
[Read More] Top Cannabis Stocks To Watch Reporting Earnings Early August
Investing In US Pot Stocks In 2022
Before purchasing top cannabis stocks, it is important to conduct your own research on a company. Examining their financials and news releases can help you identify the market leaders. Additionally, you may boost the number of successful trades you execute by learning how to use technical indicators to identify the best entry points. Many investors use a range of trading strategies to deal with the volatile cannabis market. In some situations, they create a long-term core position and then trade around it to capitalize on momentary price fluctuations. You might want to add any of these top marijuana stocks to your list as market volatility is still rather high in August.