2 Top Marijuana Stocks To Watch Before The End Of The Week
2 Marijuana Stocks To Buy Before The End Of The Week?
Would You Add These Marijuana Stocks To Your Portfolio?
Marijuana stocks are experiencing a decline in trading. Yet this could be a good moment to find top marijuana stocks to buy. As well this may be a setup opportunity for the sector. So at the moment, we have several means to see better trading in the near future for most marijuana stocks. A good amount of publicly traded cannabis companies are showing great success out of the market. To be more specific this August these cannabis companies will be reporting earnings. If some of these cannabis companies can report positive financials it could be a means to seeing a rise for the sector.
Also, the continued fight to pass some type of federal reform is in the works as well. Now the upward rise that this above catalyst could create is. not set in stone. However, historically things earnings and progressive news on federal reform have led to seeing better trading. Currently, with the high amount of volatility, unpredictable patterns are still showing. Not to mention the lack of upward consistency when a recovery of any kind occurs. For now, there is a lot of anticipation and speculation about what is next to come.
The cannabis industry as a whole is still young and developing. When an industry is just starting many new opportunities to become invested in some form can happen. That is why with the fairly new legal side of the cannabis market there is still much to be done and seen. The companies mentioned below could be possible cannabis stocks to watch. Just make sure you keep a close eye on the sector and due your research before investing.
Marijuana Stocks To Watch For Increased Momentum
Ascend Wellness Holdings, Inc. (OTC:AAWH)
IM Cannabis Corp. (NASDAQ:IMCC)
Ascend Wellness Holdings, Inc.
Ascend Wellness Holdings, Inc. engages in the cultivation, manufacture, and distribution of cannabis consumer packaged goods. Its cannabis product categories include flowers, pre-rolls, concentrates, vapes, edibles, and other cannabis-related products. Over the last 3 weeks, the company has made a few key updates. On July 8th the company announced a share purchase made by every independent director on the Board of Directors.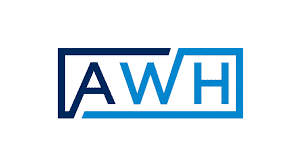 This follows an announcement by AWH that Abner Kurtin, CEO, Chairman, and Founder, and Frank Perullo, President and Co-Founder, made purchases of AWH Shares at the time of this release. In more recent news the company announced on August 15th that it will host Q2 2022 earnings call.
[Read More] Top Cannabis Stocks To Watch Before The Start of August
IM Cannabis Corp.
IM Cannabis Corp. engages in breeding, growing, and supply of medical cannabis products in Israel, Germany, and Canada. As far as current updates for the company the last major release was 2 months ago. Back in early May, the company released its Q1 2022 earnings. At this time the company reported having record-breaking financials. At the time revenue increased 169% YoY to $23.6 million.

Q1 2022 Highlights
Gross profit, before fair value adjustments, was $6.4 million, representing an increase of 37% from Q1 2021 and 67% sequentially
Completed four(1) strategic acquisitions in Israel, including the country's largest retail and online pharmacy business and a trade and distribution center with an
IMC-GDP license, and began centralizing operations of its newly acquired assets
The Company's WAGNERS brand sold out in Israel in three weeks, reflecting strong demand for the brand and premium indoor-grown cannabis imported from its Canadian cultivation subsidiary.
[Read More] Will These Marijuana Stocks Begin To See A Rise In Trading Any Time Soon?
In more recent news the company announced it has received NASDAQ notification regarding the minimum bid price deficiency. The company was sent a letter that the Company is not in compliance with the minimum bid price requirement set forth in Nasdaq Rules for continued listing on Nasdaq. The Notification Letter does not impact the Company's listing on the Nasdaq Capital Market at this time.